About Ennis Montessori School
Ennis Montessori School has over 20 years' experience in Childcare.

Our Staff are highly qualified and experienced (continuity of care is paramount with the same staff since the very beginning of the service opening).

We have a Junior Montessori programme that takes into account the big transition for a child that is joining a pre-school setting. Our curriculum is based on the early stages of child development such as; learning to share, building friendships and gaining independence. This is done through free play, exploration and sensorial activities. Activities are child-led, drawing on specific interests to form a fun and exciting curriculum.

Our Senior Montessori programme is an extension of the Junior Montessori year. Montessori exercises progressively become more challenging to further develop each child's skills. This mixed with an Aistear lead play-based approach makes for a unique, holistic curriculum. Children experience numerous visitors and excursions throughout the year which further compliment the overall classroom theme. We hope for each child to maximise their potential prior to starting big school.

Received the highest level of Accreditation with Síolta, the National Quality Framework for Early Childhood Education in 2014. Since then we have been revalidated in 2018 being one of the first childcare services in the country to do so.
Jennifer Solon, Claire Crotty and Davnet Dwyer, from Ennis Montessori School, being presented with a Certificate of Validation from Síolta, the National Quality Framework for Early Childhood Education, by Jean Currid, Regional Development Worker/Síolta Coordinator at Barnardos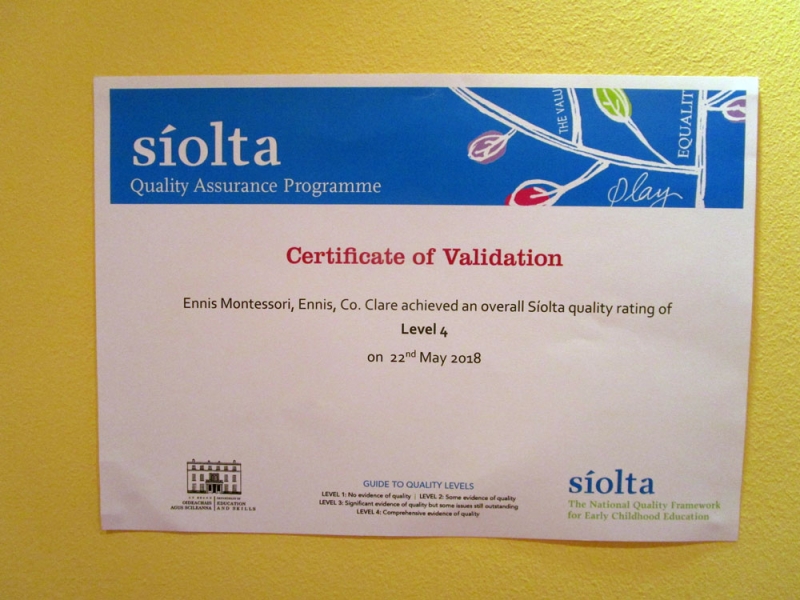 Ennis Montessori School is fully compliant with Túsla as per the 2006 Childcare Regulations.
Members of Early Childhood Ireland.

We have been validated by Healthy Ireland as a Health Promoting Service.

Large outdoor play area including sheltered space for inclement weather conditions.

Ennis Montessori School incorporates all aspects of both Síolta and Aistear (the Early Childhood Curriculum Framework).

Ennis Montessori School also provides an early drop off and After-School service (8am- 6pm). Please see our

"Other Services"

tab for more information.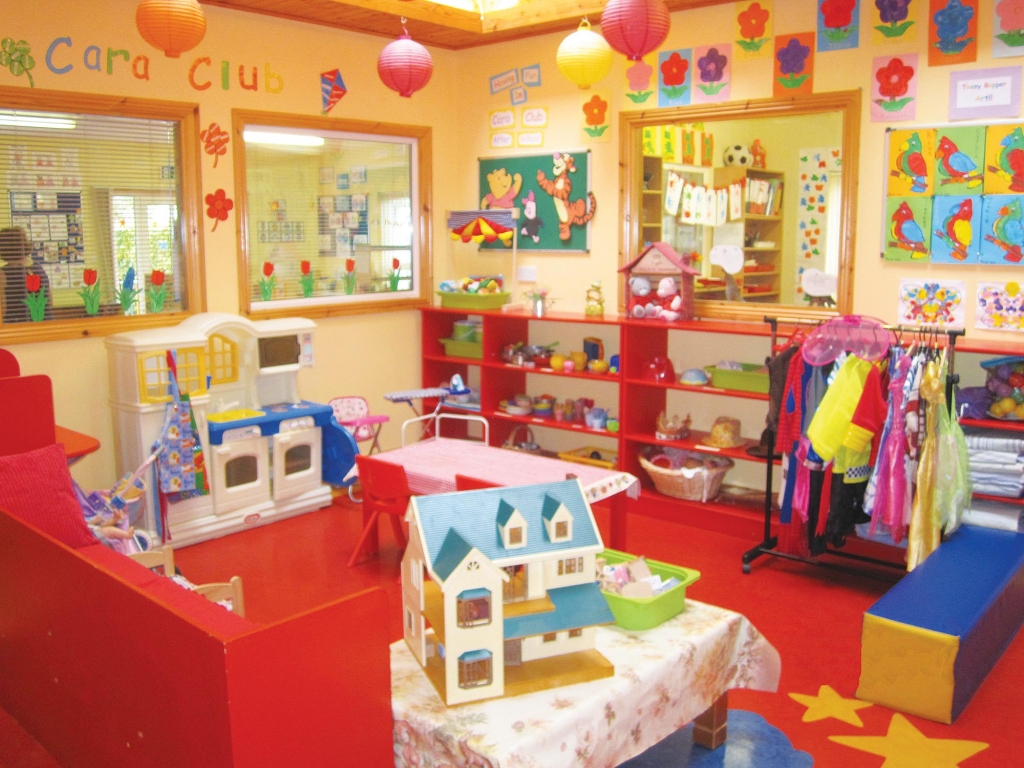 Purpose built, bright, spacious and inviting setting.